Easy to Use PrintScreen Hosting
---
Compatible with ShareX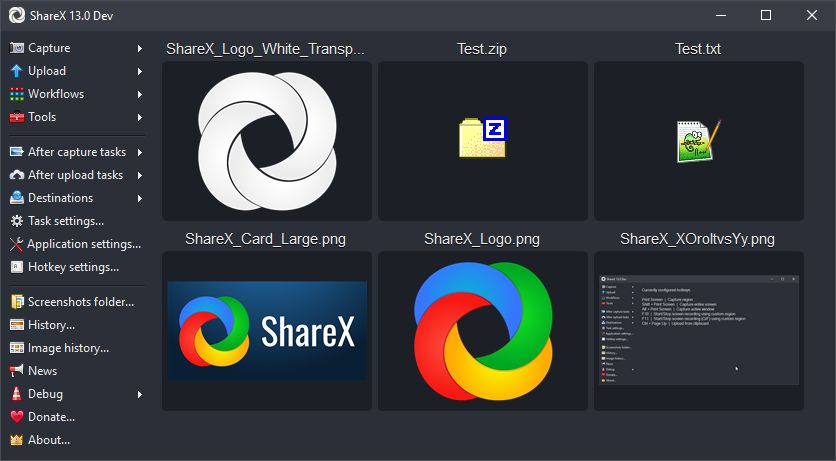 RedScr Image Hosting for ShareX
ShareX is a screen grabbing app, going far beyond the basics and offering extra options like uploading the screenshots to a chosen host.
RedScr.net is fully compatible with ShareX, with enhanced security, 90 days automatic deletion and a very simple setup.
Just download the ShareX Config File below and you are ready to go.
Download ShareX Config File
How to configure ShareX to use RedScr.net Image Hosting
---

Download and install ShareX
Download the SXCU Config file.
Double-click the file to open it.
On the confirmation dialog, click YES.
Enjoy our fast, private image hosting.
Download ShareX Config File
Mimic the Lightshot app behaviour
---

To reach the same experience as with Lightshot, you must update the HotKeys. Go to Hotkey settings, remove all except "Capture Region" and set the Print Screen key for the "Capture region" action.